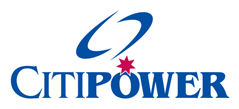 CitiPower and Powercor (collectively known as Victoria Power Networks) are Victoria's largest electricity suppliers, delivering electricity to over 1.1 million residential households and commercial customers across Victoria.
Quick Facts

331,912
Customers

7,693KM
Network lines
In 2019, CitiPower had 99.99% availability and met peak demand of 1,432MW..
The AER has once again ranked CitiPower number one in terms of total productivity and number one in terms of opex productivity in its benchmarking report for 2019.
Distribution costs for CitiPower and Powercor, together known as Victoria Power Networks, comprise just 23% of a customer bill compared to almost 50% in other Australian states.
The AER has once again ranked CitiPower number one in terms of total productivity in its benchmarking report for 2019.

Victoria Power Networks received a response rate of 89% in their employee engagement survey which was on average 17% better than global utilities benchmarks. Key outcomes include:
– 74% say they can see a clear link between their work and the business' strategic pillars (65%: 2018)
– 92% say the business provides a health and safety work environment
– Engagement score of 82% exceeds global utilities benchmark by 23%
– Customer centricity score of 82% shows the focus on "what we need to do to continue delivering customer outcomes".

The CitiPower and Cricket Victoria Canteen Grants Program is a $250,000 five-year grant program that commenced in 2019. CitiPower has confirmed that in 2021, grants valued at $68,700 will be shared between 18 cricket clubs to improve electrical safety within club facilities. The grants are a welcome contribution to the clubs, given difficulties experienced fundraising through the COVID-19 pandemic.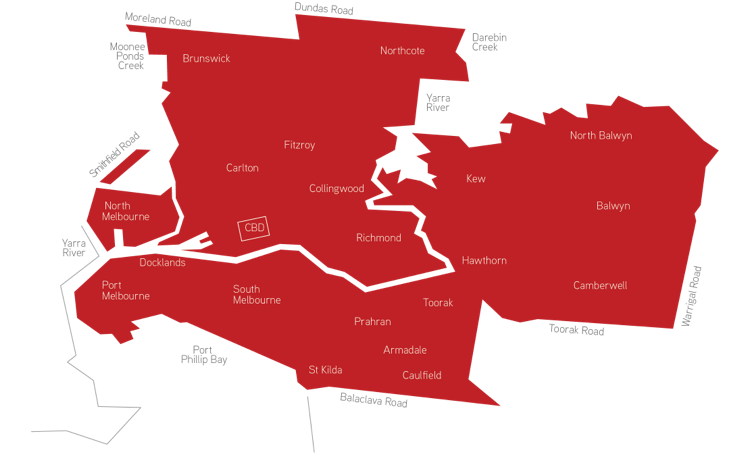 $6,635M
(ˆ4.7%)
Regulated Asset Base
(Combined CitiPower and Powercor)

99.99%
Network availability

2,098
Employees
(Combined CitiPower and Powercor)
2019 Achievements
CitiPower and Powercor are committed to minimising their environmental impact in addition to managing factors such as hazardous substances. The businesses also focus on key areas including material and resource efficiency and recycling and waste.
As population densities in inner city areas rise, noise abatement at the Balaclava Zone Substation has become the subject of an Environment Protection Authority Victoria notice. A plan for compliance by January 2020 is being implemented.
Reduced carbon through the use of Downer's Low CO2 Asphalt (LCA) is a key initiative to ensure a sustainable, cost effective and high performing asphalt solution within the critical, Waratah Place Security of Supply project. The innovation in this product is demonstrated in the incorporation of various recycled product streams such as recycled toner cartridges, recycled glass and used tyres. As a result, this next generation asphalt will produce at least a 30% reduction in CO2e emissions when compared to conventional AC10 virgin products.
Delivering customer outcomes through robotics with 8 processes automated in 2019.
2020 Priorities
Safety: Focus on High Risk Controls and Human Factors Management to continue to drive safer network operating practices. Improve the accessibility of and adherence to work practices and continue to build safety leadership capability and focus on hazard and near miss reporting.
Customer: Rollout of our updated Customer Services Strategy and associated internal customer services restructure to support a multi-year focus to ensure holistic customer ownership across the business while driving efficient end-to-end processes.
Cost effective: Ongoing operational reviews across all teams to streamline processes and reduce cost of service delivery.
Regulatory Reset: Submission of Regulatory Proposal for 2021–2026 and continuing engagement with the Australian Energy Regulator and interested stakeholders.